Ahh, the countdown has begun!  I'm so excited for our trip to Greece in a few months and really, it's never too early to start thinking about what you need to pack/buy when you're responsible for a husband (just kidding…kind of!) and two small children.
I've been crushing on these swim suits for Sister and am in the process of trying to create a knock-off of one of them.  Fabric has been purchased and is on its way.  Tutorial coming soon! Can you guess which one?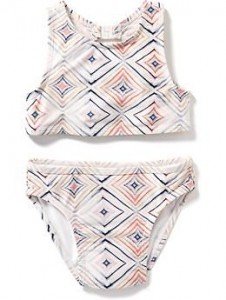 Old Navy is having a SALE right now! 35% off with code SPRINGIT
The Land's End swim sale ends tomorrow! 25% off with code SPLASH – Pin: 8870
And are we kidding with these shoes?  Everything is so cute in a small size.  Needless to say I've been exercising my need to restrain myself from purchasing everything in her size.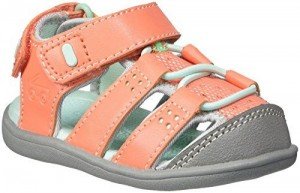 Salt Water Sandals
OshKosh B'gosh® Ghillie Sandals at Kohl's
Carter's Alani Sandals at Kohl's
See Kai Run Lincoln Fisherman Sandal
Kohl's has 30% off when you use your Kohl's charge with code SUNNY
Happy shopping!
---
Affiliate Link Disclosure:
This post may contain affiliate links which means that when you click links, in most (not all) cases I will receive a referral commission at no cost to you should you choose to buy the items I recommend.  I either own or want to own the products I have affiliate links to so I have no doubt you'll love them too!
Photo of Santorini Greece source: http://fascinating-places.blogspot.de/2015/06/83-unreal-places-you-thought-only.html